Fingerprint Biometrics Door Access System by Fingerprint Door Access Specialist in Singapore
Fingerprint recognition is one of the most popular forms of biometrics identification for door access control systems today.
Assista offers a wide range of fingerprint biometrics door access solutions for customers with different levels of security and operational needs. Whether you are planning to implement a simple standalone system or a more sophisticated multi-sites & multi-networked system with high security standards & central monitoring solution, Assista is ready to help you achieve your security & operational goals.
Below are several latest & advanced fingerprint biometrics systems from Assista. Optional professional-level door access control & time attendance software are offered. This system supports single or multiple doors with high security features. Advanced card & PIN functions are incorporated into the stylishly designed reader. The security considerations, reader & software quality in this system surpasses many other fingerprint systems in the market.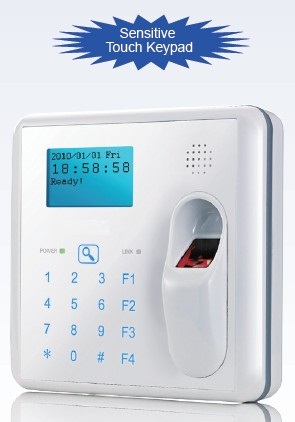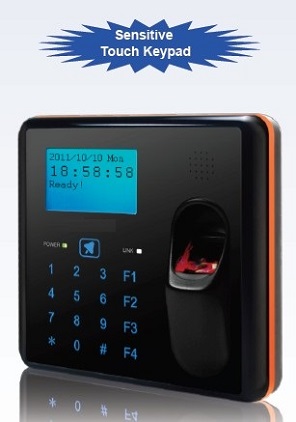 Suprema Fingerprint Biometrics Door Access Reader
Since 2011, Assista have been supplying, installing and maintaing high-quality fingerprint door access systems using South Korean technology. Suprema BioLite Solo, BioLite Net and BioEntry Plus Fingerprint Biometrics readers are world-renowned high-quality fingerprint readers that are built to produce high-speed fingerprint recognition using highly sophisticated, multi-award-winning algorithm.
Suprema Fingerprint Biometrics Door Access Reader

| | | |
| --- | --- | --- |
| | | |
| Suprema BioLite Solo | Suprema BioLite Net | Suprema BioEntry Plus |
| Suitable for outdoor use | Suitable for outdoor use | |
The below is another sample of fingerprint door access system that was designed and installed for a customer that required high standards in security.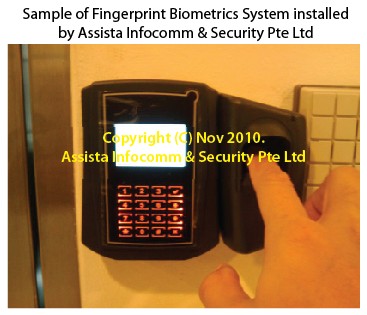 Assista designed and installed a special system for some special needs of another customer. Advanced hardware & software intelligence are at work behind a seemingly simple system.
Here is a sample of fingerprint door access system installed for a customer with simple access control and time attendance needs:
Many different designs for the fingerprint readers are available to suit customers with different tastes.
HID bioCLASS Biometric Keypad Smart Card Reader, RWKLB575 Reader 6181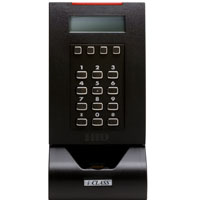 6181: The bioCLASS RWKLB575 provides secure multi-factor authentication utilizing smart card technology combined with biometric template verification, and/ or a pin (verified by the smart card or access control system). During verification at the door, the LCD graphical display will assist the user with instructions about finger placement on the biometric sensor.
6250: The bioCLASS card programmer (CP575) complements the reader. The CP575 is connected to your PC via a USB port. The software guides the user to place his/her finger on the sensor. The fingerprint template is collected at the unit and immediately transferred to the card. During this enrollment process, the fingerprint template is stored ONLY on the card; it is never transmitted to an external host.
BioLife Fingerprint Biometric Reader with Keypad
Low-cost reader for a start-up company or someone looking for a basic security system.
The fingerprint reader above can be programmed to recognise fingerprints of users or the administrator can set Personal Identification Numbers for the users that have such needs.
Below are 2 other alternative fingerprint readers customers can choose from:
Latest Fingerprint Door Access Control System Packages & Prices with Installation in Singapore
New designs are constantly being added to the product range so feel free to contact Assista for the latest updates.

Call Assista @ 6337 2148 ( sales hotline available 9am - 9pm, 7 days a week ) for more advice on choosing the right door access control system.